Thomas Eck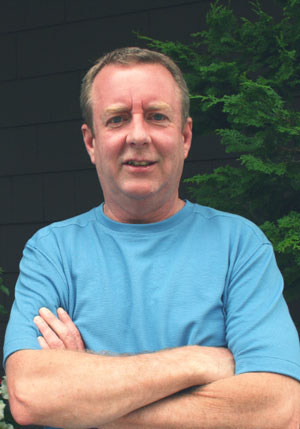 Thomas Eck spent his early years in Southern California, attending private school and gravitating toward all things Californian in the late 70's: muscle cars, Volkswagens, skateboards and sandy beaches. His father was a mechanical engineer and a handyman who was constantly tinkering with his home, inspiring Tom to gain confidence with tools at an early age. At Loara High School Tom excelled in woodshop, producing many pieces of furniture that graced his proud parents home. Furthering his woodworking interest, Tom enrolled in the noted woodworking program at Cerritos College under the direction of William Kattell.  While at Cerritos, Kattel noted Tom's promise, and arranged an apprenticeship with John Nyquist, a nationally recognized furniture maker in Long Beach, California. Tom relocated to Washington State in 1993 to work with his brother David on the Coval House, bringing both talent and experience to the team being assembled. Tom stayed with the Coval project until its completion in 2000, taking on all phases of fine woodworking installations and complex cabinet systems, including the Pool Room trusses, Pool Room Bar, and Shower Room.
Since 2000 Tom contributed his skills at Delta Marine doing the interior woodworking in world-class yachts, and since 2004 has been a senior craftsman at Schultz Miller Homes, doing fine woodworking in many of the Northwest's most notable residences.
Outside of the shop Tom enjoys time with his family, and true to his California roots when the sun is out, can be found on a wooden sailboat, a surfboard, or exploring the Pacific coastline with his wife Therese.