Jason Peterson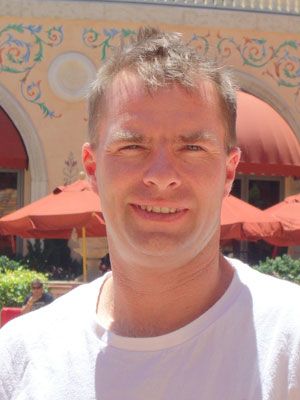 Jason Peterson was raised on Mercer Island and graduated from Mercer Island High School.  He was one of four boys living in a family that was adventurous, well traveled and athletic.  Throughout the Peterson boys lives there was always a project or major undertaking of one kind or another.  Inspiration came from their father Jack, a physician who possessed a strong vision of life outside the doctor's office, and four hardworking, enthusiastic boys to help make that vision a reality. By their early 20's the Peterson brothers had remodeled two family homes on Mercer Island, one on Maui and were progressing on the family's log home in Bliss, British Columbia. Setting at the dock of Jason's parents home sat a fifty foot sailboat built entirely by the Peterson family, with even mother Joanne participating in the hands on work.
Jason spent much time in his grandfather's shop while growing up.  Jason's grandfather, Robert Hoper was an accomplished woodworker, who provided guidance and encouragement to Jason as his skills developed as a craftsman.  After High School, Jason studied English Literature at Bellevue College, but continued to keep active in a variety of crafts, including drafting, home construction, welding, model building and fine woodworking.
Jason was friends with one of the Coval children, and in the mid 1990's he followed his brother Jay into the Coval House woodworking crew.  Jason was involved in many phases of the home construction, including the Library, Dining room table and chairs, Kitchen cabinetry, Mudroom cabinetry, Master Bedroom dressing area, and the Bubinga truss system in the Pool Room.  He was also a key craftsman in the Pool Shower Room, doing both the rock setting and fine woodworking with the rest of the core crew.  Jason brought a tremendous work ethic to the site, a cooperative team spirit, and creative problem solving skills.  He involved himself in all facets of the construction, whether it be wood, metal or stone. Like so many at the Coval House, the experience left Jason with a wealth of experience, confidence and creative skills, which he was quick to develop.
By the end of the Coval Project, the Peterson Brothers had formed their own construction company, Peterson Brothers Inc., doing residential remodels around the Puget Sound area.  Soon however, the boys each pursued individual paths, but each remained in the trades that they had mastered. Jason took a position with the Owen Roberts Group, learning construction management skills as well as furthering skills in fine woodworking, stonework and metal. In 2007 he went to work for Khile Construction as a Field Superintendent, adding commercial construction knowledge to his repertoire.  In 2008 Jason was offered a position with Gaspar's Construction, which developed his management skills, allowing him to manage multiple projects and navigate through the grueling process of construction politics.  He also began to develop a particular interest in the specialty of home restoration, doing critical and careful work on a number of local historic homes.
In 2011 Jason moved closer to his roots and formed his own company, Joinery Construction in Lake Stevens, Washington.  The firm brings together Jason's complete skill set: fine woodworking, home remodel, sub-contractor management, and precision restoration.  When not immersed in his work, Jason turns his attention to his three children, Sydney, Camryn and Zach. Together with his wife Michelle, Jason built a custom home for their family.  Jason has gleaned many opportunities and gifts from his grandfather, father, other employers and coworkers.  Jason's own passionate pursuit of excellence, will continue in the Peterson tradition, and create a legacy that foster's a creative spirit that runs freely.